Congratulations to this week's Showcase Cinemas High School Team of the Week: East Greenwich Unified Volleyball!
This week's spotlight was sent in by student Brendan Kelley:
The East Greenwich High School Unified Volleyball team worked together towards a common goal: to spread the message of Project Unify within our community while having success on the court!
The heart of the Project Unify is the belief that young people are not just the leaders of the future…they can be leaders today in their schools, their communities and around the world.
This team was one of a kind. At the first practice, although each and every one of us was nervous, there was an immediate connection. No matter our backgrounds or accolades, we were all there for the same purpose. We were able to show our classmates and community that we are all the same.
We all shared a love and passion for sports. Through unified volleyball, my teammates and I were able to build relationships both on and off the court. Our friendship, care, and respect for each other were the foundation of an incredible season. We faced many challenges during the year and overcame each one.
In the end, we had accomplished our goal for the season, becoming Division 1 State Champions and doing our best to implement Project Unify into our community.
This past week the East Greenwich High School Volleyball team continued to spread the message of Special Olympics Project Unify by participating in the 3rd annual Polar Plunge at Salty Brine Beach. Not only did the team plunge into the icy waters of Narragansett Bay but we raised over $4000 as a team to support Special Olympics in Rhode Island.
Trust me, the world would be a much happier place if everyone joined the Unified experience!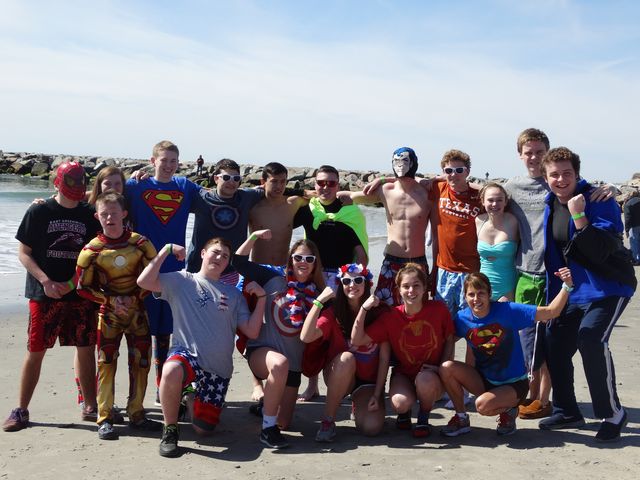 Cumulus Media Radio Stations, Showcase Cinemas, & the Rhode Island Interscholastic League congratulate this week's stand-out team of the week.
Hear the team featured on Cumulus Media radio stations all week during our special on-air features, being played for the hundreds of thousands of local listeners, or on-demand below!